I loved putting together the living room moodboard and ideas so much that I think I'll make them for the rest of the house – hopefully it's remotely interesting for you guys to read & see! I'm obsessed with interior design at the moment, and I promised myself I'd write about whatever I'm passionate about, so here I go!
I'd love the whole house to be heavily nature and plan inspired, with lots of lovely natural textures and colours, and of course lots of plants (there are 9 in the house up to now…)! Where the living room was a lot more mid-century inspired, I'd like the bedroom to be a little more Parisian and relaxing, with lots of soft & cosy colours and textures, and a little bit of my favourite Scandinavian style thrown in for good measure – of course!
I found this beautifully simple floral print on Honeymoon Hotel, among all the other amazing botanical prints they have, and I absolutely love it! I've used it as the inspiration for the colours and style of the rest of the room that'll I'll try hard to achieve!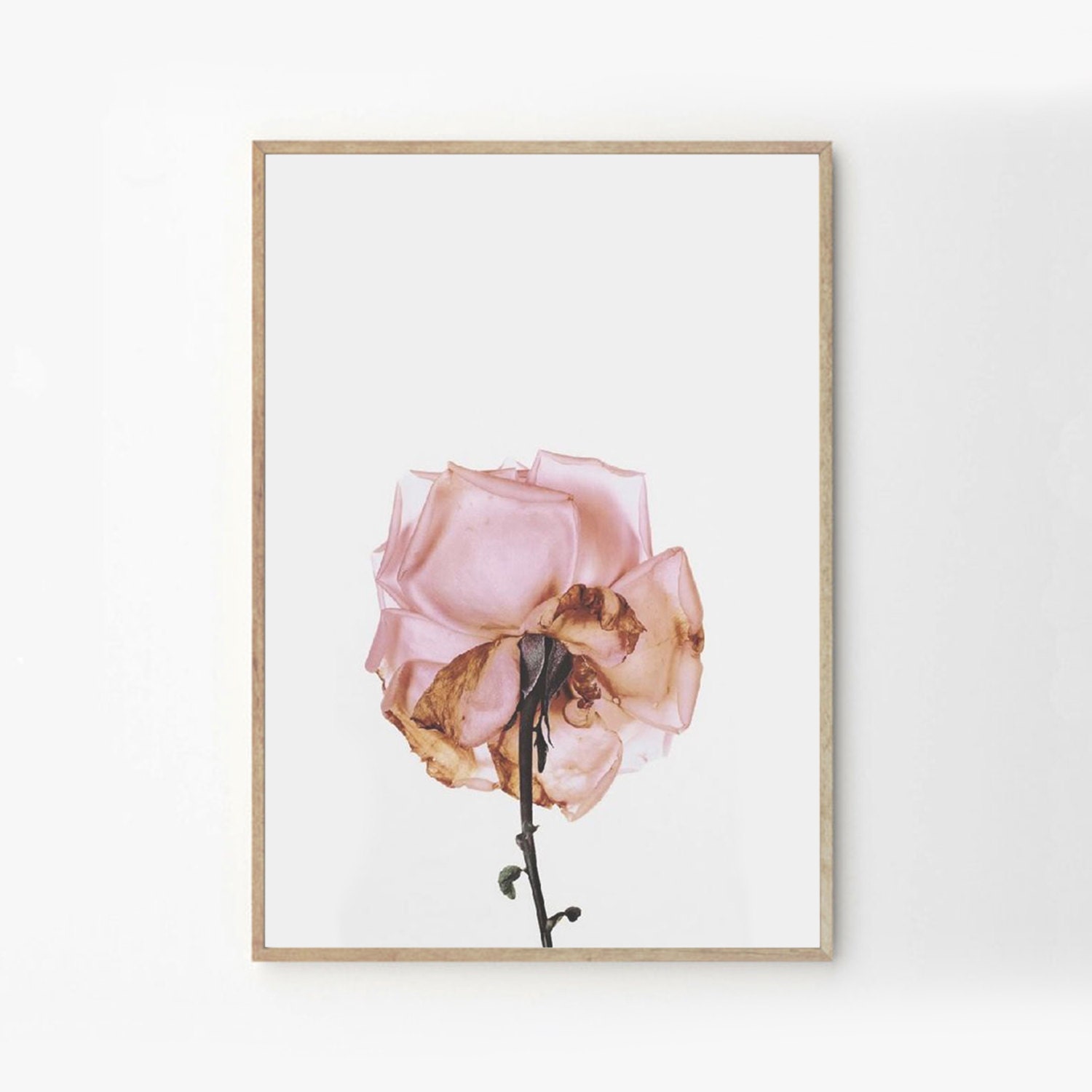 We already have a pretty un-assuming white minimal bed, so the next big part of the room that I wanted to look for were bed side tables. I found some gorgeous ones online at my FAVOURITE furniture site at the mo, Swoon Editions. They have a marble top and the rest is a stunning mango wood – 'Swoon' indeed!
I'd also like to scout out some super-fluffy Mongolian sheepskin (faux of course) cushions in a lovely blush colour (let me know if you've seen any!), as well as a lot more brass details, like this beautiful mirror from Made.com!
I'd love to know what you think of my plans so far – let me know in the comments! I'd also like to actually show you all some photos of our new pad, so I can compare the changes once we start decoration properly – let me know if you'd be interested in seeing some, or if it would just be plain boring!
Lx